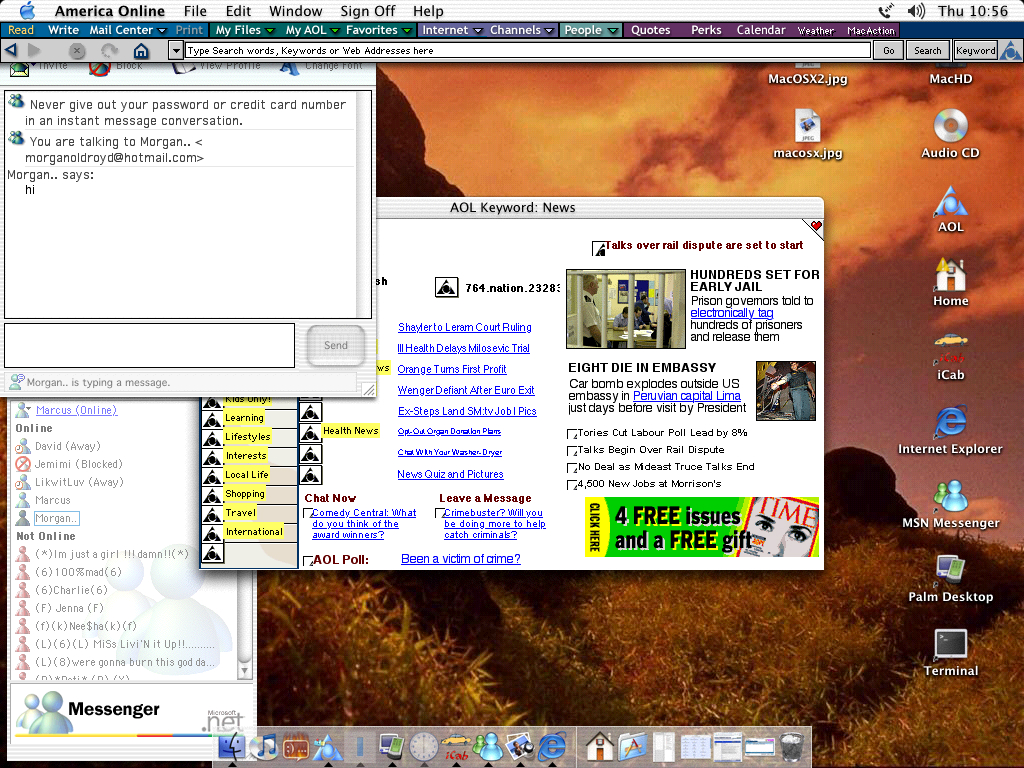 OS: Mac OS X

Marc says:
MSN/AOL for OS X. Bet you never thought you see an AOL icon next to an Unix terminal icon in your lifetime?!
Well, actually, with some of the rumours going round a few months ago about AOL Time Warner possibly taking over/merging with Red Hat, it might not have been too unlikely...
Click here to return to the previous page.
This image is not copyrighted by Owen Rudge.
---
Copyright © Owen Rudge 1998-2020. All Rights Reserved.
Legal Information | Privacy Policy